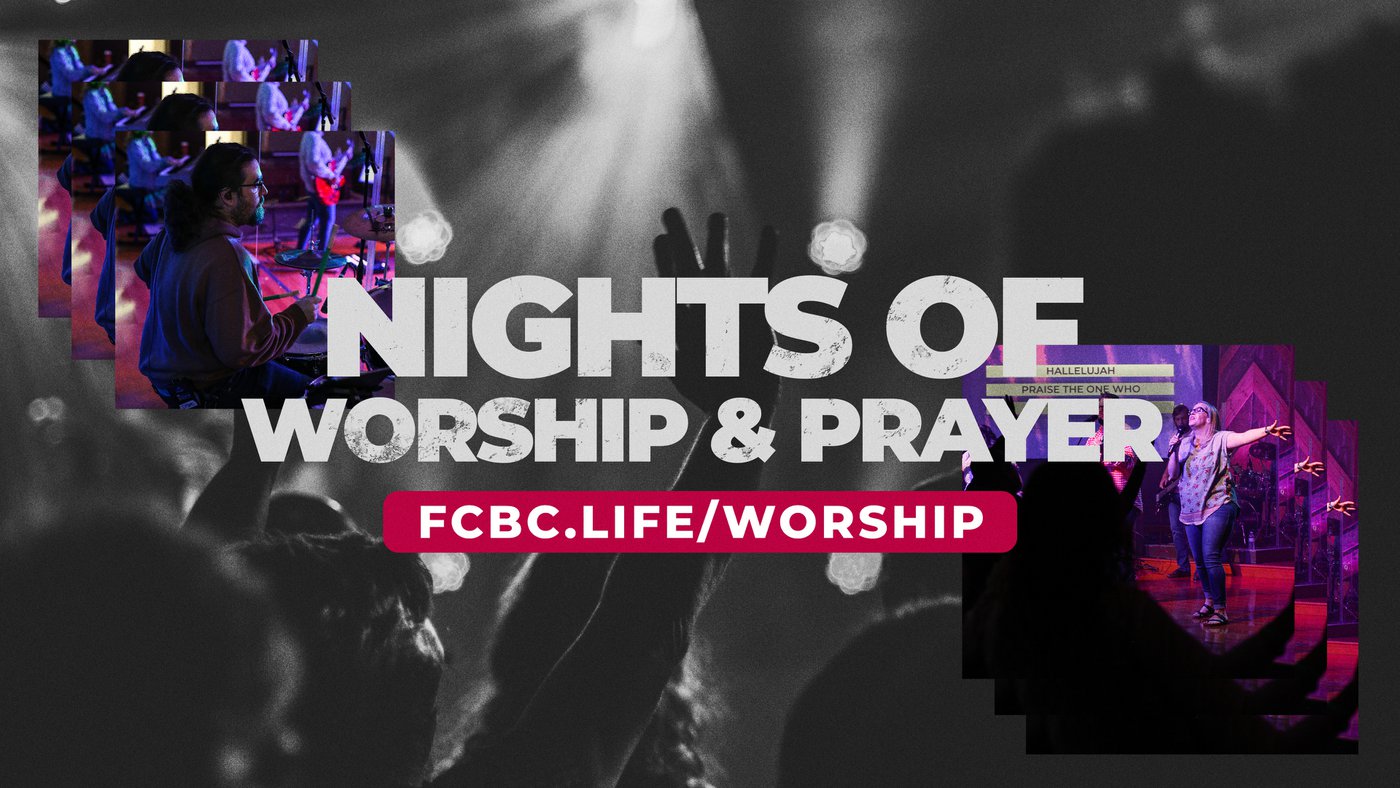 Join us for the following Nights of Worship or Nights of Prayer! This is a time for our church family to come together, pray, and worship. There will be childcare for 2 years old and under.
Nights of Worship: A time to gather and worship through song led by our full band
Nights of Prayer: A short acoustic worship set, corporate prayer, and a devotion
Remaining Worship or Prayer Nights in 2022:
Each event will be at 7PM in the Worship Center
Thursday, October 6 - Night of Worship
Thursday, November 3 - Night of Prayer
Thursday, December 8 - Night of Worship
Invite Your Friends!
Click on the photos below to download and share them to your Facebook or Instagram! These nights of worship are a great time to invite someone new to church.