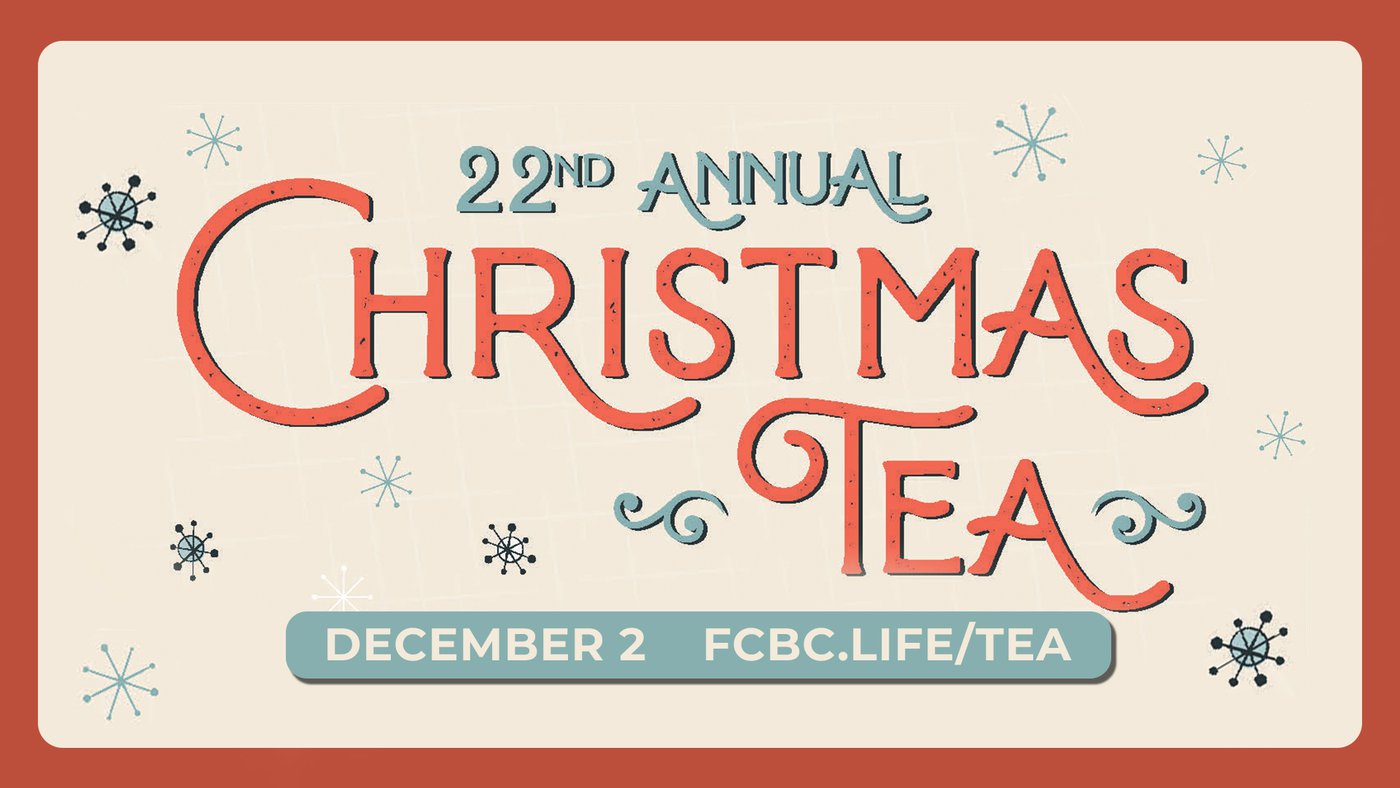 Ladies of all ages, you're invited to a Christmas Tea on Saturday, December 2, at 2 PM, in the Worship Center. Doors open at 1:30 PM. This is the 22nd year of this tea! Check out the details of this event on the flier below.
This special event will have a catered meal followed by singing, fellowship, door prizes, and a speaker.
The cost of each ticket is $25, and you can purchase a ticket before or after services on Sunday mornings from October 29 through November 19 in the foyer between B & C buildings or in the Welcome Center.
If you are interested in hosting a table at the Tea, please contact Karen Taylor at 904-502-3182 or [email protected].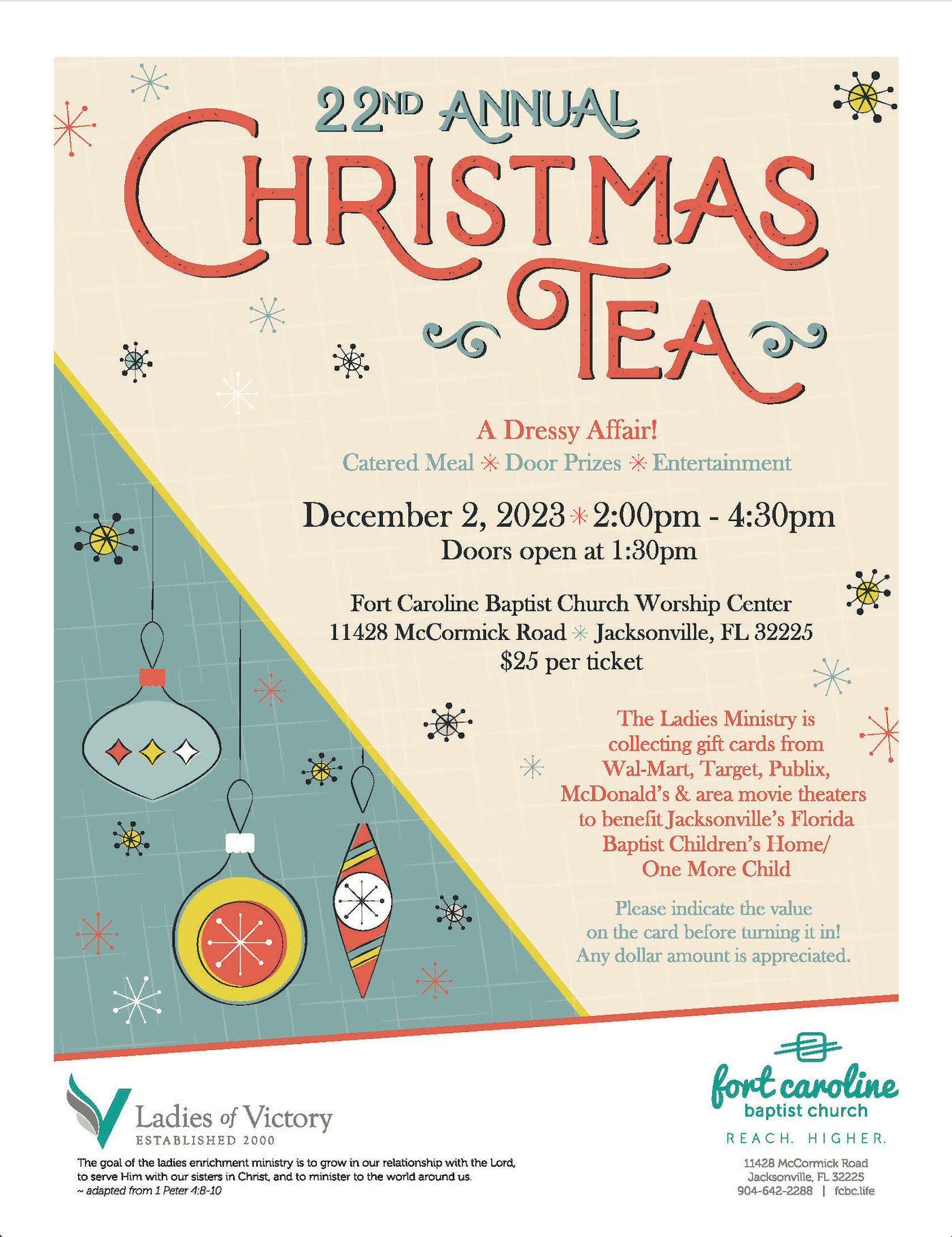 For more information on the Ladies Tea, you can contact Lori Gray at 904-642-2288.