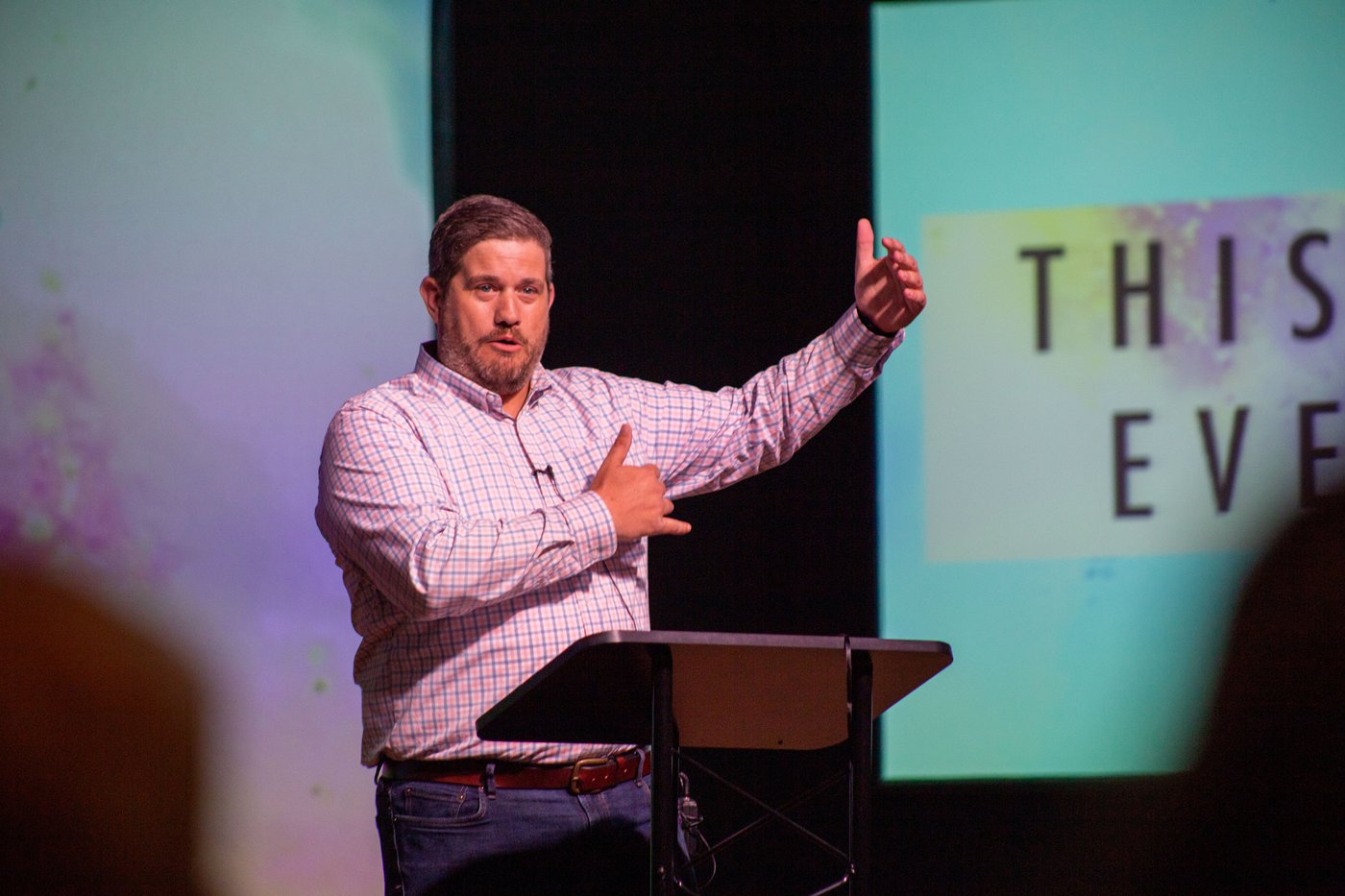 After a forty-three week search, we are excited to inform you that Fort Caroline Baptist Church has chosen Stuart Owens to be our Lead Pastor!
Pastor Stuart has accepted this call and he will be moving to Jacksonville soon. We are grateful for how the Lord has directed Pastor Stuart and his family to Fort Caroline. He will begin preaching at the end of June.
Any additional updates will be added to our website. Please continue to pray for Stuart and his family as they move to Jacksonville. We are excited about what God has for us next.
Get to Know Pastor Stuart
Pastor Stuart has served on the Leadership Team at Christ Community near Charlotte, NC since 2017. His roles have included overseeing all ministry staff, discipleship strategy, and leader development. Prior to that, he led a college ministry in Louisville, KY as well as a student ministry in his hometown of Tallahassee. Stuart is pursuing a Doctor of Ministry degree from The Southern Baptist Theological Seminary, where he previously earned his Master of Divinity. He loves spending time with his family, college sports, and reading. Stuart has been married to Taylor since 2010 and they have three children: Cade, Charlotte, and Katherine.
The Owens Family