The following is part of the Wonderwood Connector (State Road 116) resurfacing project from east of I-295 to State Road A1A: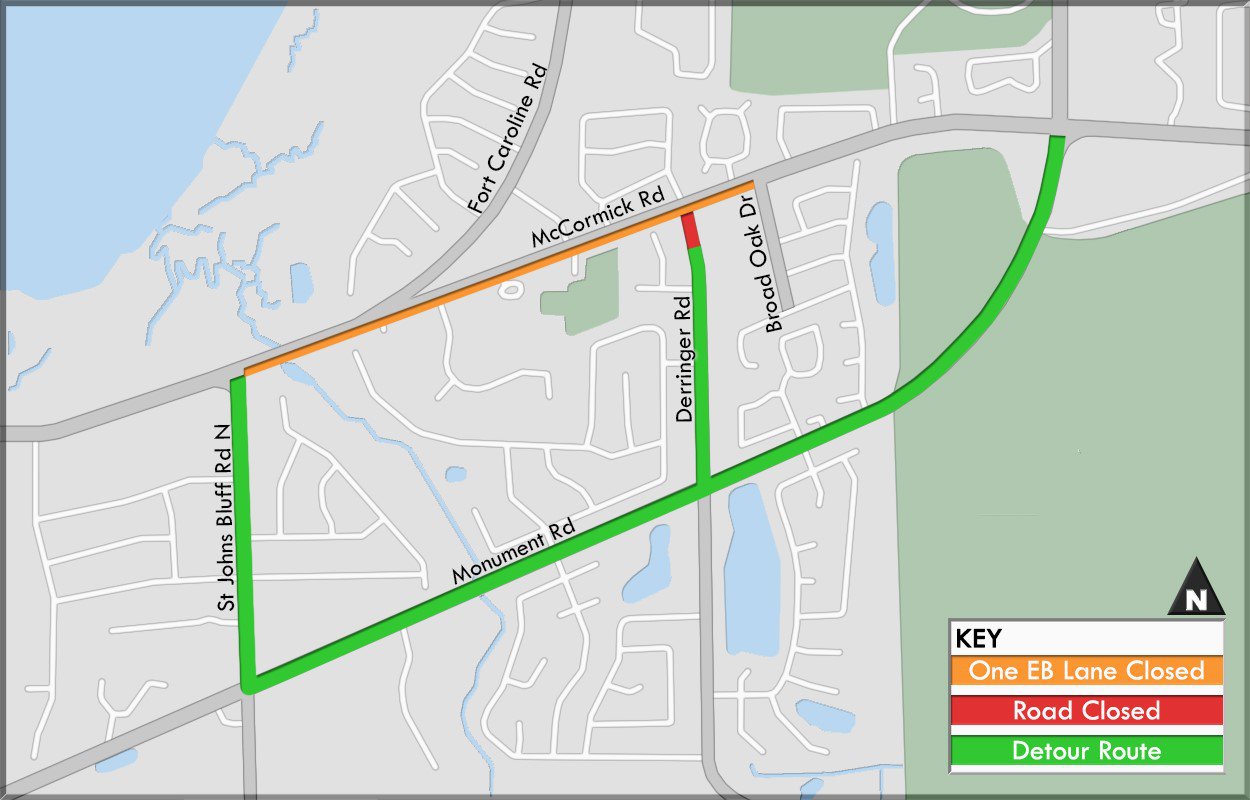 See photo map above. Beginning Sunday, July 10...
One eastbound lane of McCormick Road from St. Johns Bluff Road to Broad Oak Drive will be closed continuously for approximately two months.
Derringer Road at McCormick Road will be closed.
Derringer Road traffic will detour via Monument Road.
Access to the church will still be available at the Derringer Road entrance and also at the Broad Oak Drive / McCormick Road entrance. The speed limit has been reduced to 35 mph from east of I-295 to Girvin Road and will be in effect through the duration of the project.