Register For An In-Person Service
Registration for Sunday services opens each Monday at 12 AM. Registration will remain open until set maximum capacity is reached (110 people in each English Service. 35 people in Spanish Service).
All ages of NextGen are now open in-person! Middle school at 9:30 AM. Preschool, elementary, and high school at 10:45 AM. There is no pre-registration needed for NextGen. Just show up with your kids and we will sign them in as usual at a kiosk.
For those in your group attending a service, make sure to register them with the following links:
November 29
9:30 AM: http://bit.ly/930AMNov29
10:45 AM: http://bit.ly/1045AMNov29
11:30 AM Spanish: http://bit.ly/SpanishNov29
---
4 Phases of Reopening
As our region and country begin the process of reopening, the staff at Fort Caroline Baptist Church has prepared a phased reopening plan that mirrors the strategy outlined by the government. We started Phase 1 beginning on July 5, and hope to progress to the other stages in accordance with the guidance from the CDC.
Watch this video below as Pastor Ricky explains how we will reopen our campus.
OUR 4-PHASE PLAN
Last Updated July 14, 2020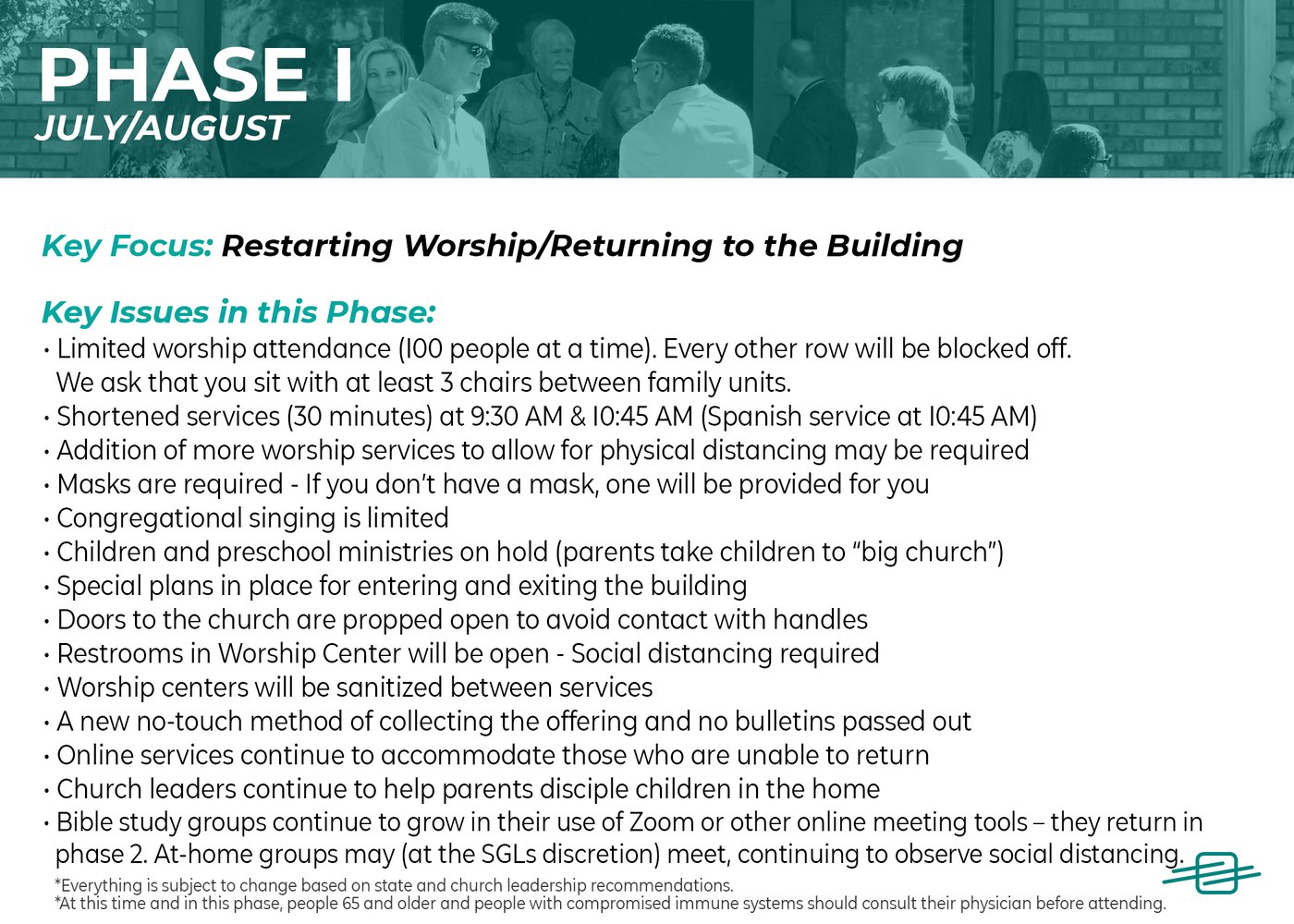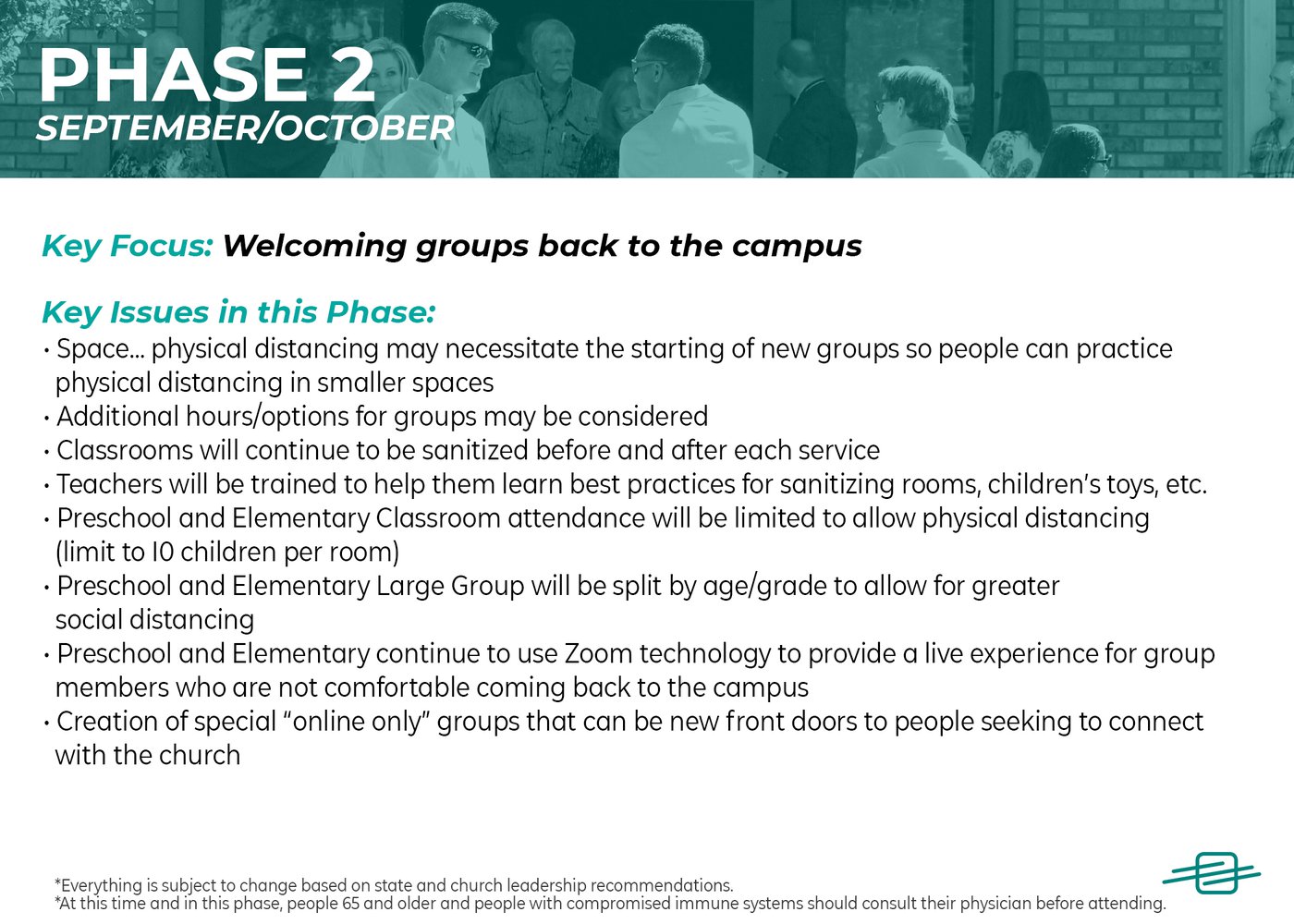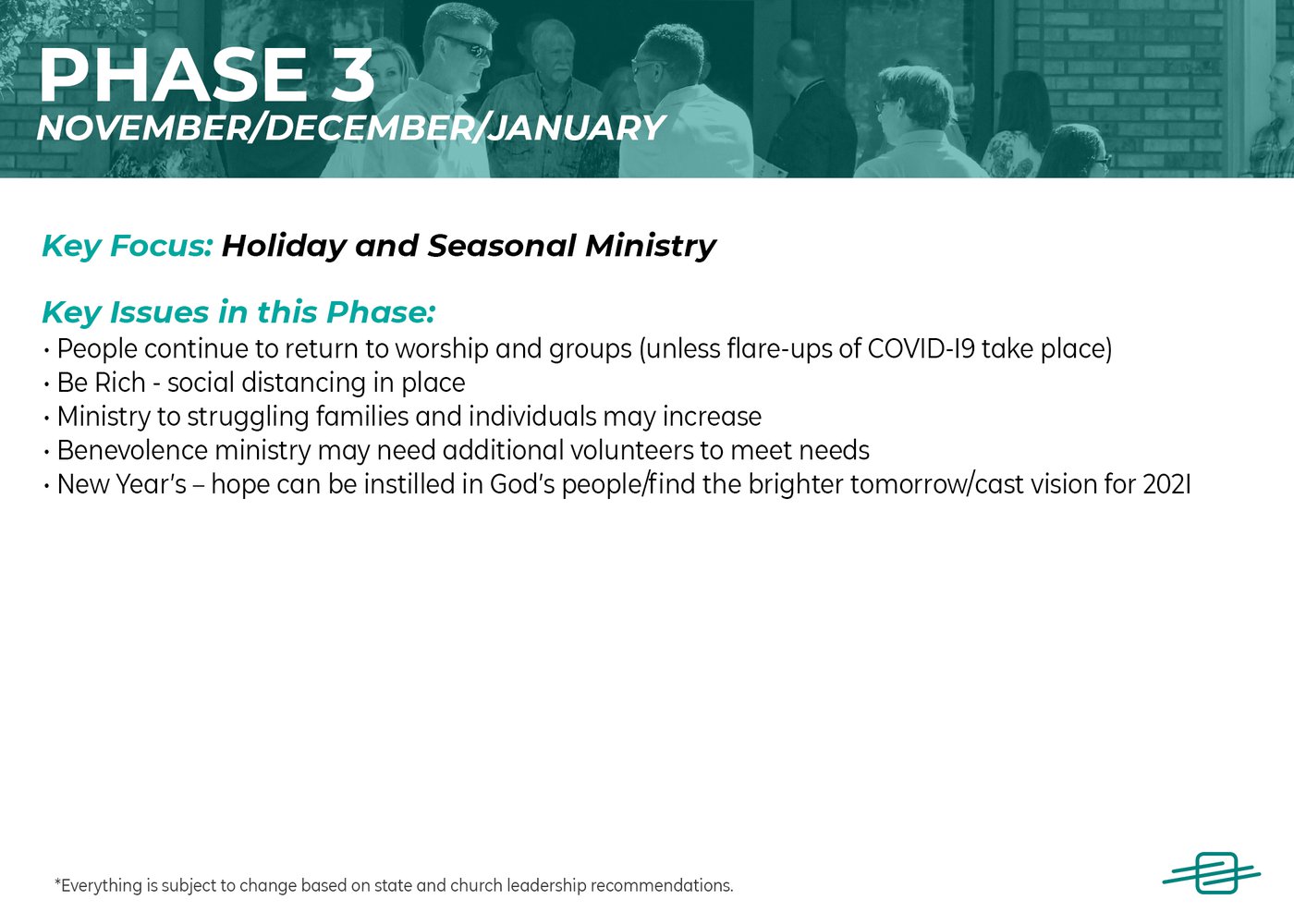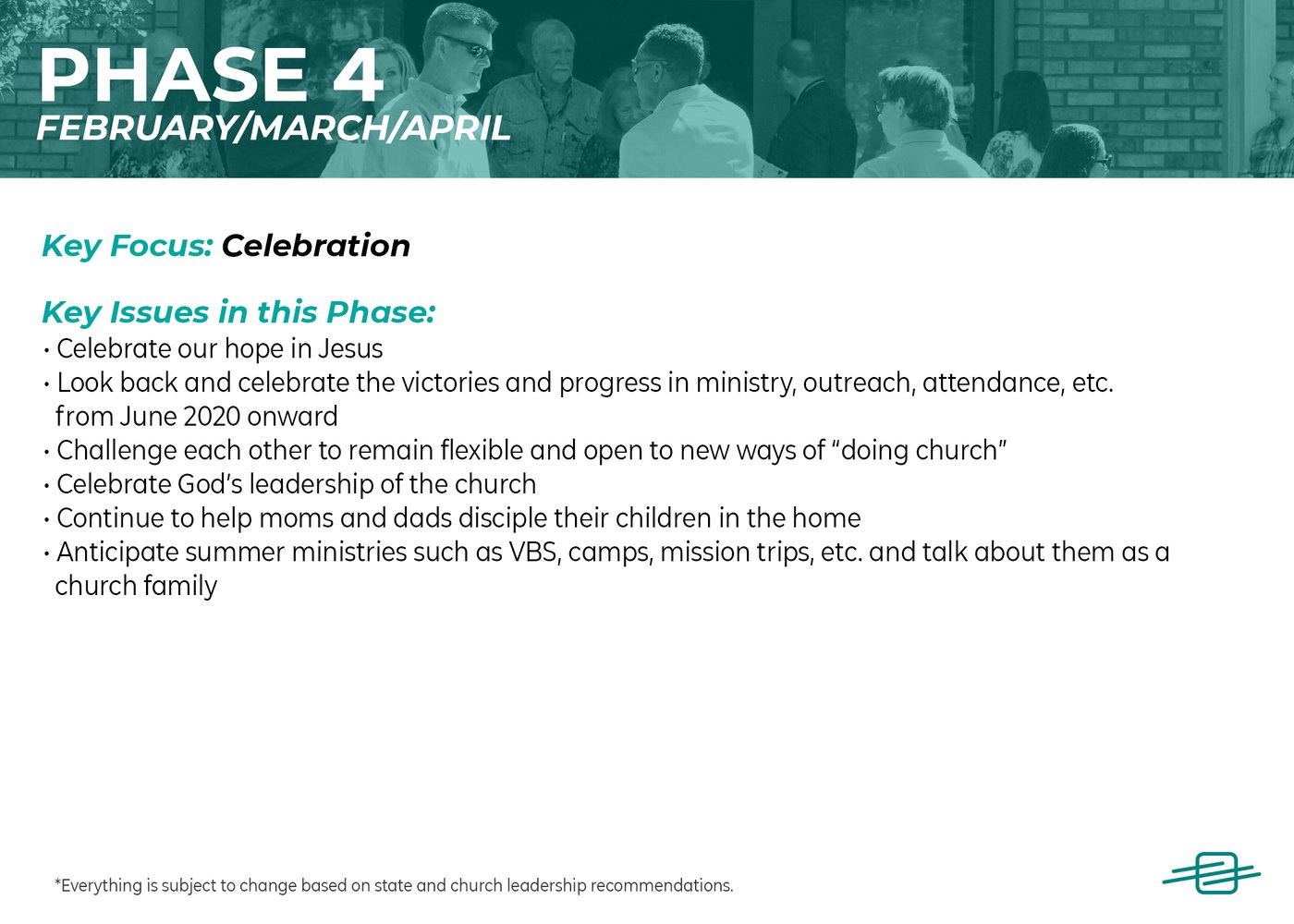 Still want to watch online? Our online services will continue to be there for you each week.