Adventure Land
Adventure Land is a clean, secure & fun environment where we look forward to helping preschoolers learn more about God. And it is our hope that your child will learn that: God Made Me, God Loves Me, and Jesus Wants to be My Friend Forever.
Our Sunday preschool offers age-appropriate weekly life groups, seasonal celebrations and our Family Dedication. Click here to learn more about Family Dedication. Want to learn more about Adventure Land's special events, parent resources and more. Ask to join our Facebook page.
On Campus Preschool Lifegroups at 9:30 & 11 AM
Babies: We believe in ministering to the needs of every age group, including our youngest members. While parents enjoy the adult services, they can rest assured that their babies get to be a part of a very nurturing environment that includes comfortable lighting, worship music and incredible volunteers who are passionate about your little one.
Toddlers: We provide a fun environment where they will learn more about God & the Bible through Worship Songs, Bible stories, Crafts and Games. They will begin to form a foundation for a relationship with Jesus.
Preschoolers: They will gather in small groups where they will participate in fun games and activities that are used to introduce the Bible Story and Bottom Line. They'll experience their first large group time, Kid Style Worship, where together they'll sing and learn motions to worship songs, learn a Bible verse, and watch a video with Ollie the Owl who has a bible story to tell them. Then they'll gather back in their small group to do an activity to help them remember what they learned.
It is a big win for us when children leave Adventure Land asking their parents when they can come back.
Want to know how to help your child grow in faith? Download the FREE Parent Cue App. It's a great resource for videos and age-specific info. It also keeps you update on what your preschooler is learning on Sunday.
Your First Visit & Check-in
YOUR FIRST VISIT
Visiting us for the first time? No fear! Look for the Welcome Center. First time visitors will go to the welcome desk where our team will meet your family, register your child and give your child a name badge with a parent pick-up tag. Please let us know if your child has any allergies or special requirements during the check-in time. One of our volunteers will lead your child to their age appropriate room. We can't wait to meet you!
How CHECK-IN Works.
Before Service: You can check-in your child at any available kiosk. A kiosk host will find your child's name in the database. Then they'll give you and your child matching name tags that are exclusive to your family and your visit. Your child will need to wear the name tag portion while you hold on to the matching tag.
After Service: After the service is complete, you will return to your child's room and show your tag in order for your child to be released back to you.
During Service: In the event that we need to contact you during the service, we will text you using the emergency contact number you entered at the kiosk. We ask that you exit the worship center immediately and look for a staff member or volunteer who will direct you to your child's room.
Meet our Preschool Director
Christie Hill joined the team at Fort Caroline in 2009 and she became the Full Time Preschool Director in 2017 and the Children's Director in 2020. Christie and her husband Erik got married in 1995. Together they have three sons, Erik Jr, Bryan and Michael.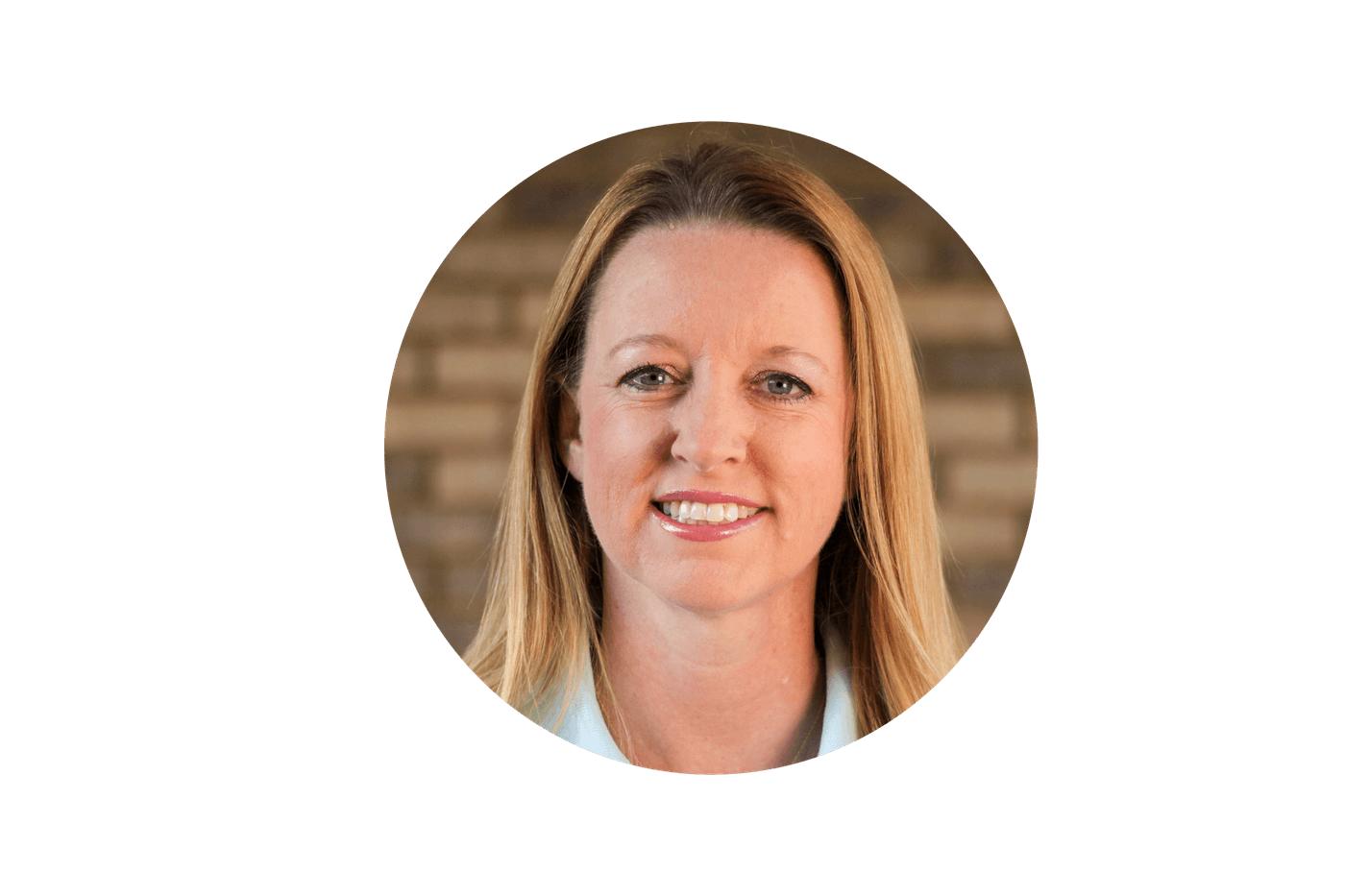 Got Questions?