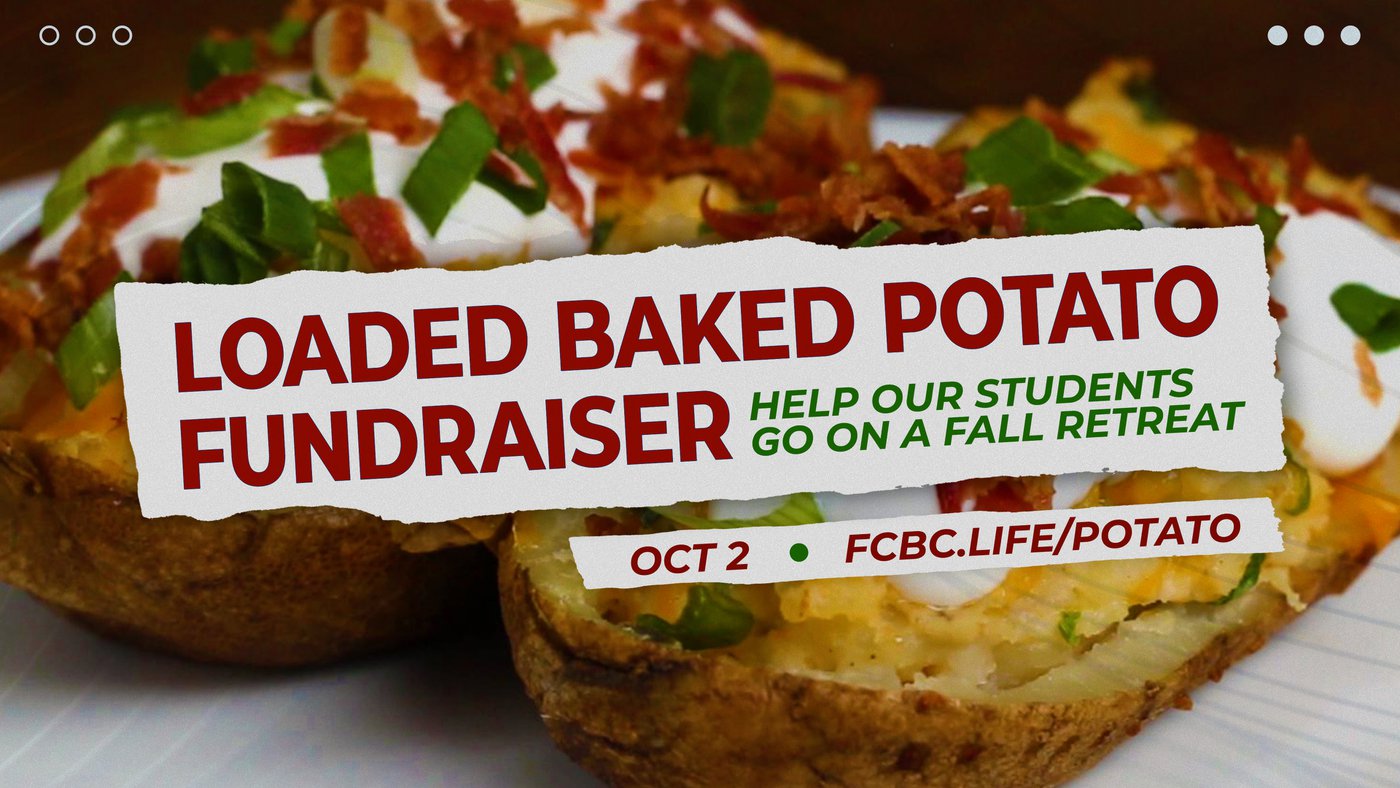 Purchase a loaded baked potato and help our student ministry go on their fall retreat!
Our student ministry has potato tickets available for pre-order for a suggested donation of $7.50. With each ticket, you'll receive a large baked potato with all the fixin's and a dessert. Get your ticket by September 28.
You can pickup a ticket from our Student Pastor Joe Otwell ([email protected])
OR by visiting the church office during office hours (Monday-Friday, 8:30AM-4:30PM)
Pick up your baked potato and dessert on Sunday, October 2, after the morning services. You can eat your potato in the fellowship hall with other friends from church or you can take your potato to go and enjoy it at home or picnic in the park.