New Attitude
The Story of the Workers in the Vineyard • Matthew 20:1-15
Gratitude—Letting others know you see how they've helped you
Give thanks to the Lord, because he is good. His faithful love continues forever. Psalm 136:1 (NIrV)
This week we head to Matthew 20:1-15. Jesus told a parable about a few vineyard workers making comparisons about what others were getting paid. They became ungrateful for what they did receive and started complaining. In the end, they needed to adjust their attitude and be grateful.
Bottom Line: Adjust your attitude. We can change our whole outlook on life if we take the time to refocus and think about all that we've been given. We pray that kids will see their own life differently and discover all the ways they can show gratitude.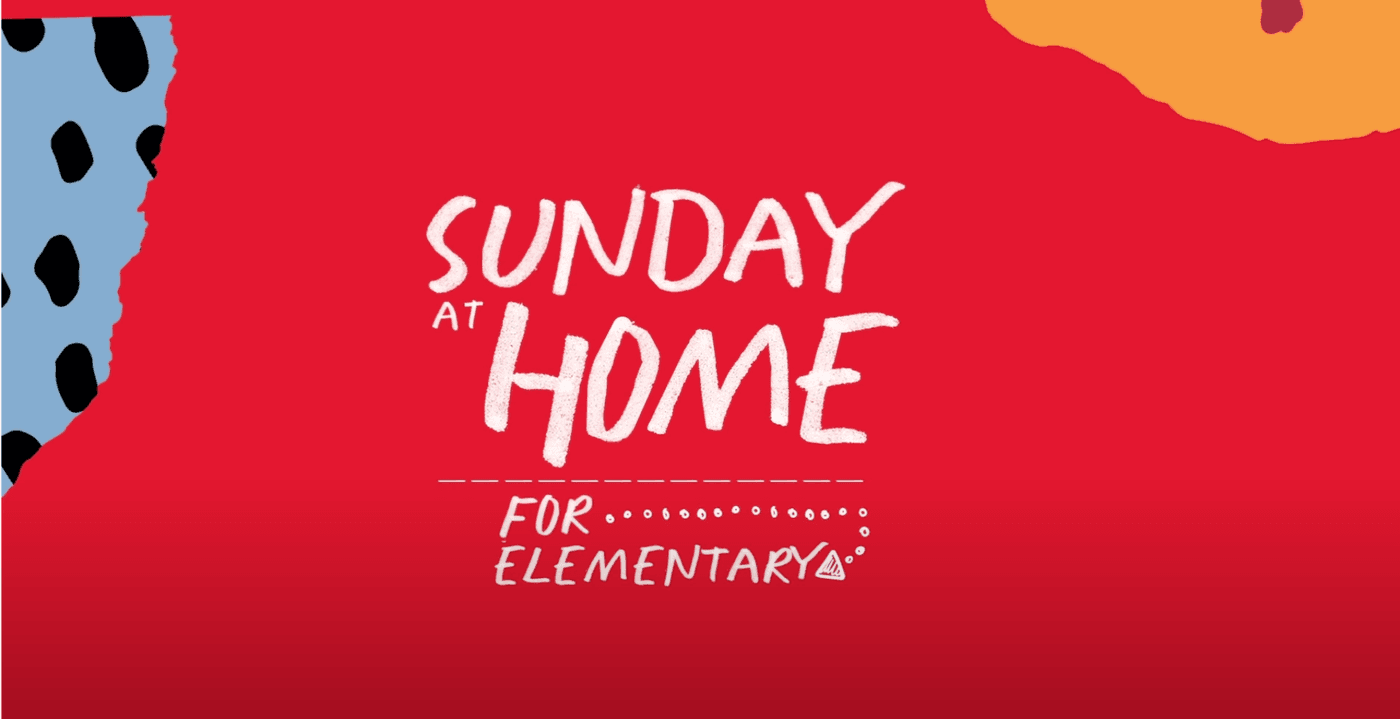 ---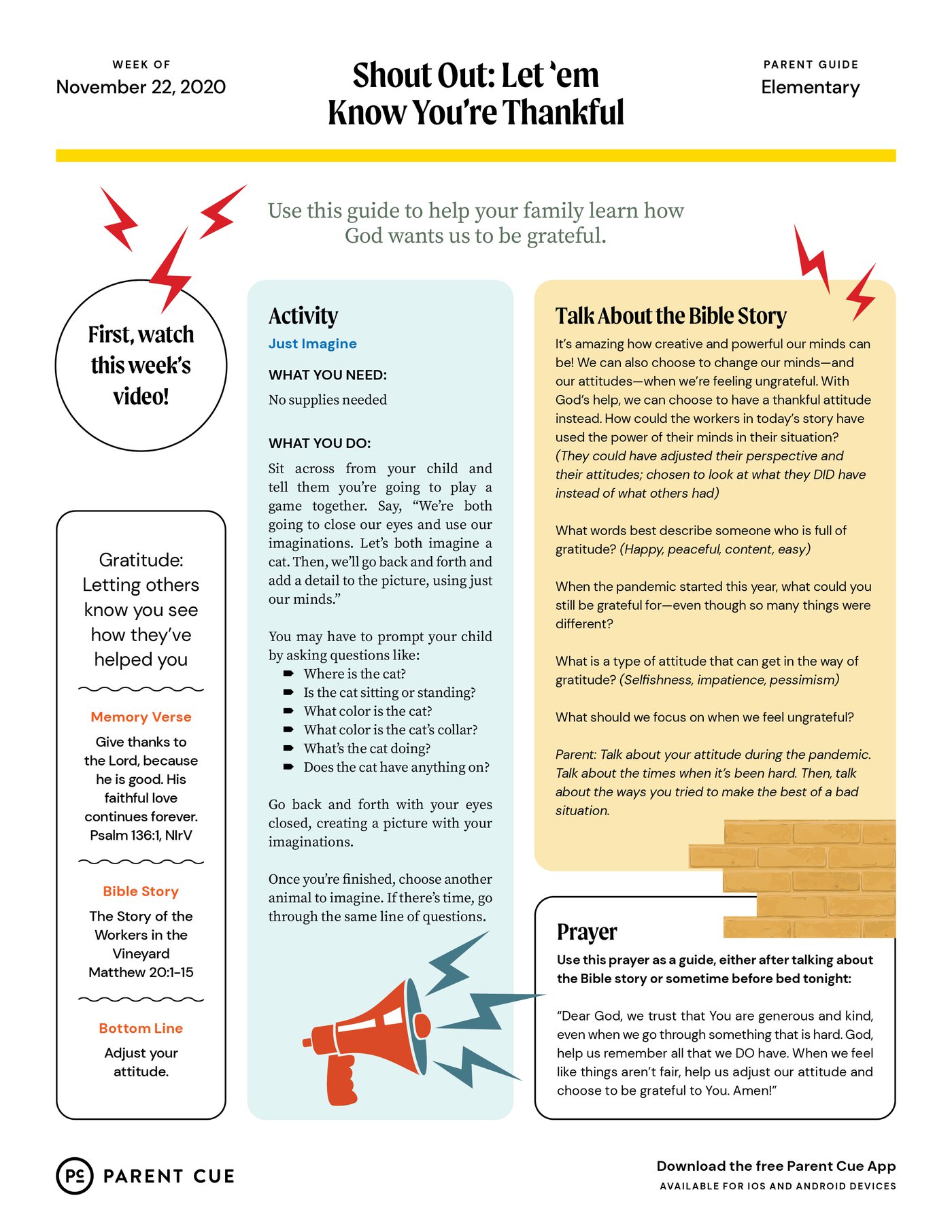 ---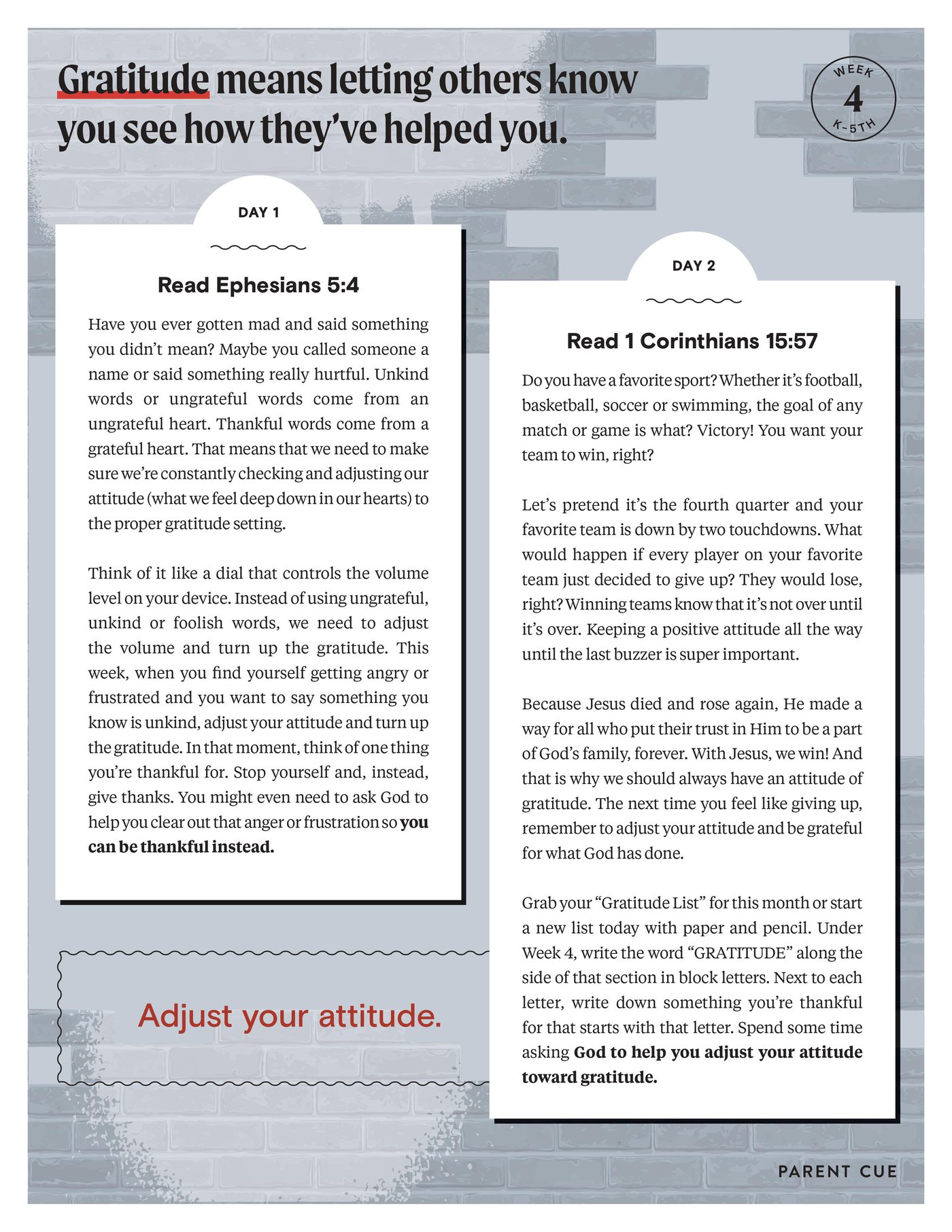 ---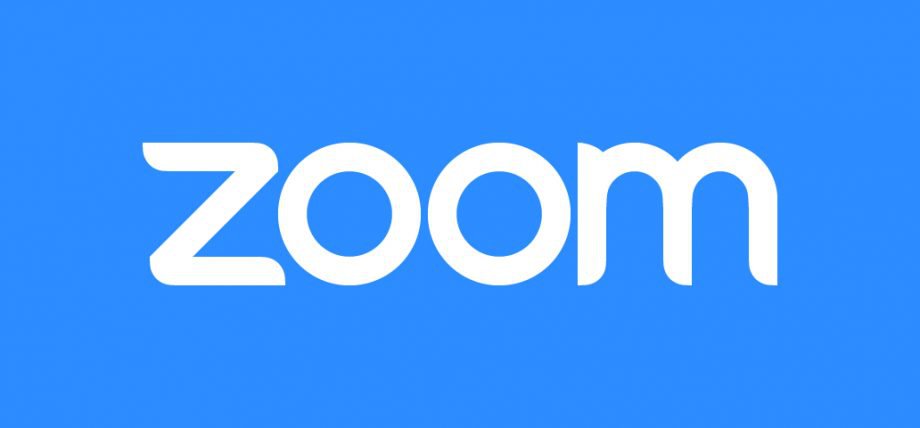 Online Kids LifeGroups meet Sundays @ 2pm.
Email Pastor Matt for Login info.
Sign up for our weekly Parent Cue email here.
For more blog posts and parenting resources, visit ParentCue.org
Download the free Parent CUE App
(Available for free on Apple and Android Devices)