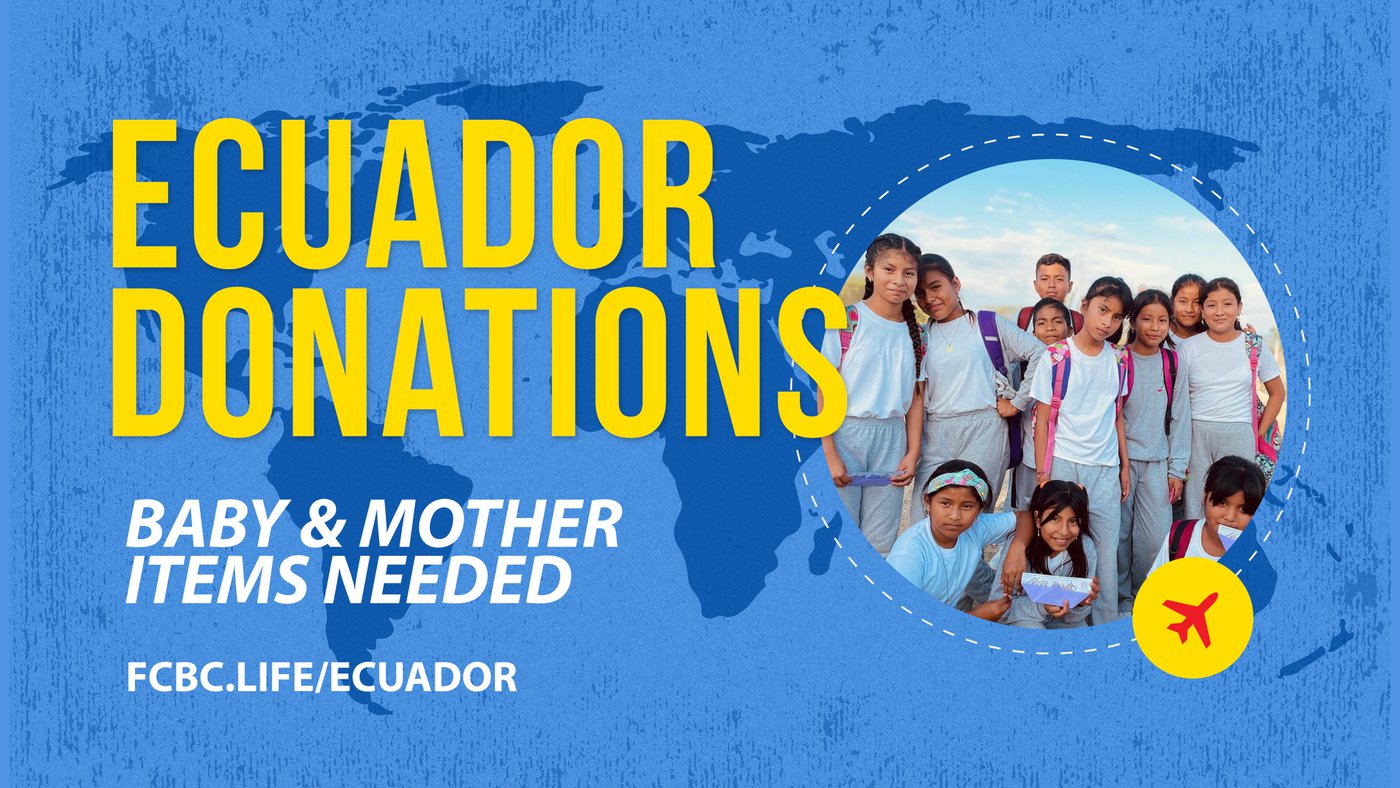 This October, we have a team going to Ecuador to serve with Gary and Dena of Pate Ministries. While there, they will be sharing the Gospel to children and families along the coast of Ecuador.
Gary and Dena Pate are starting a new program for young mothers (ages 14-19 years old), called Mamacitas. There are many young mothers that have no guidance and are still children themselves. They will be mentoring these mothers, having devotions with them, providing them with basics of raising their babies, providing nutritional teaching, and giving the babies items and vitamins.
This is a wonderful and much-needed ministry that is getting started. We want to help out! Our team is collecting donations to take to Ecuador with them!
Items Needed
For Babies
Sleepers (newborn to 18 months)
Onesie (newborn to 18 months)
Baby Sleepers (newborn to 18 months)
Thin Blankets
Grooming kits (brush, shampoo, clippers, toothbrush, toothpaste, bulb nose syringe)
Teething gel
Baby sip cups
Diapers
Diaper wipes
Diaper changing pad
For Moms
Breast/nursing pads
Nipple cream
Multivitamins
Drop-off your donations in the donation barrels around the church or in the large box in the Worship Center.