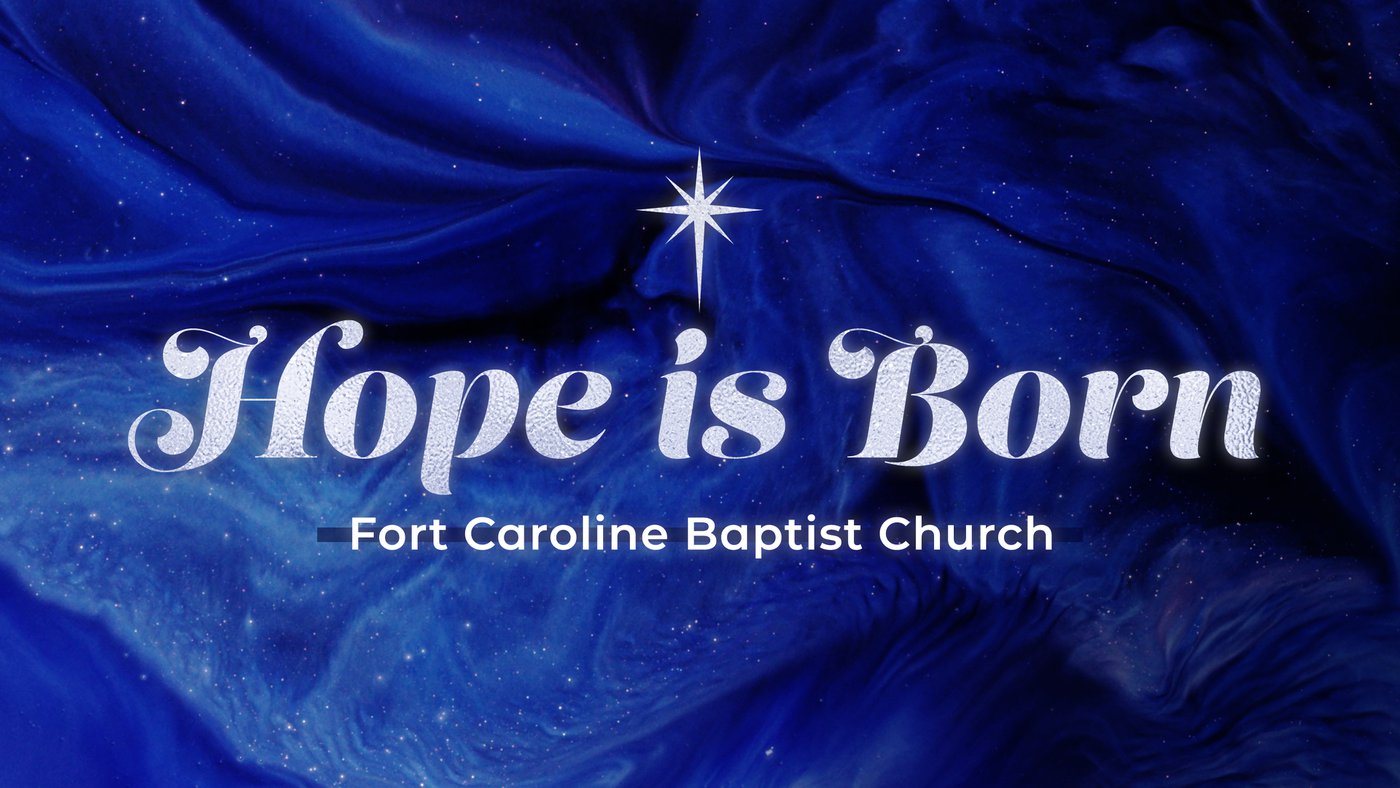 JOIN US FOR CHRISTMAS AT FORT CAROLINE
"Do not be afraid; for behold, I bring you good news of great joy which will be for all the people; for today in the city of David there has been born for you a Savior, who is Christ the Lord." Luke 2:10-11
SCROLL BELOW TO SEE A LIST OF OUR DECEMBER EVENTS

The weeks surrounding Christmas can be some of the hardest times – especially for those that have lost loved ones. If you're dreading these upcoming holidays, Fort Caroline wants to help and give you hope as you navigate the Christmas season. We invite you to "Surviving the Holidays" on Wednesday, December 4, from 6-8 p.m. in C-111. This one-night seminar will cover: how to deal with emotions, what to do about traditions, helpful tips for surviving social events, and how to find hope for the future. This will be a sweet time together, and you'll take home a Survival Guide. To register for this FREE, visit fcbc.life/GriefShare.

We invite all women to the Ladies' Christmas Tea on December 7, at 2 p.m. We'll have food, live entertainment, door prizes, and more. Doors to the Worship Center will open at 1:30 p.m. and the event will end around 4:30 p.m. Tickets ($20 each) are on sale now and can be purchased on Sunday mornings in the Welcome Center or in the foyer between B/C wing. Tickets can also be purchased in the church office during the week. Seating is limited, so we encourage you to purchase your tickets early.

Hey, senior adults! You're invited to the Senior Adult Banquet on Thursday, December 12, from 7-9 p.m. in the Fellowship Hall. This will be a catered dinner and time of fellowship. Tickets ($7.50 each) are on sale now and can be purchased from Patsy Abercrombie.

Looking for something exciting for the whole family this holiday season? Join us Saturday, December 14, at 7 p.m. for our family Jingle Jam fX Christmas celebration. This will be a stage show and Christmas party with singing, dancing, comedy, sketches, games and more. Visit our Facebook page to reserve your FREE tickets.


You're invited to "Two Sides to Christmas" - a FREE Christmas musical presented by the FCBC Senior Adult Choir on Sunday, December 15, at 6:30 p.m. There will be gifts for children, trivia for all, and fun for the whole family. We look forward to seeing your family at this special program.

One of our favorite annual traditions is the Christmas Eve Service. Join us for this special service as we worship together. There are two identical services at 4 p.m. and 5 p.m. There is no childcare at this FREE event as we want families to worship together.


There is only one service this Sunday morning at 10:45 a.m. There are no adult or student LifeGroups. Regular childcare provided for birth to 5th grade. We look forward to worshipping our Savior with you at 10:45 a.m.