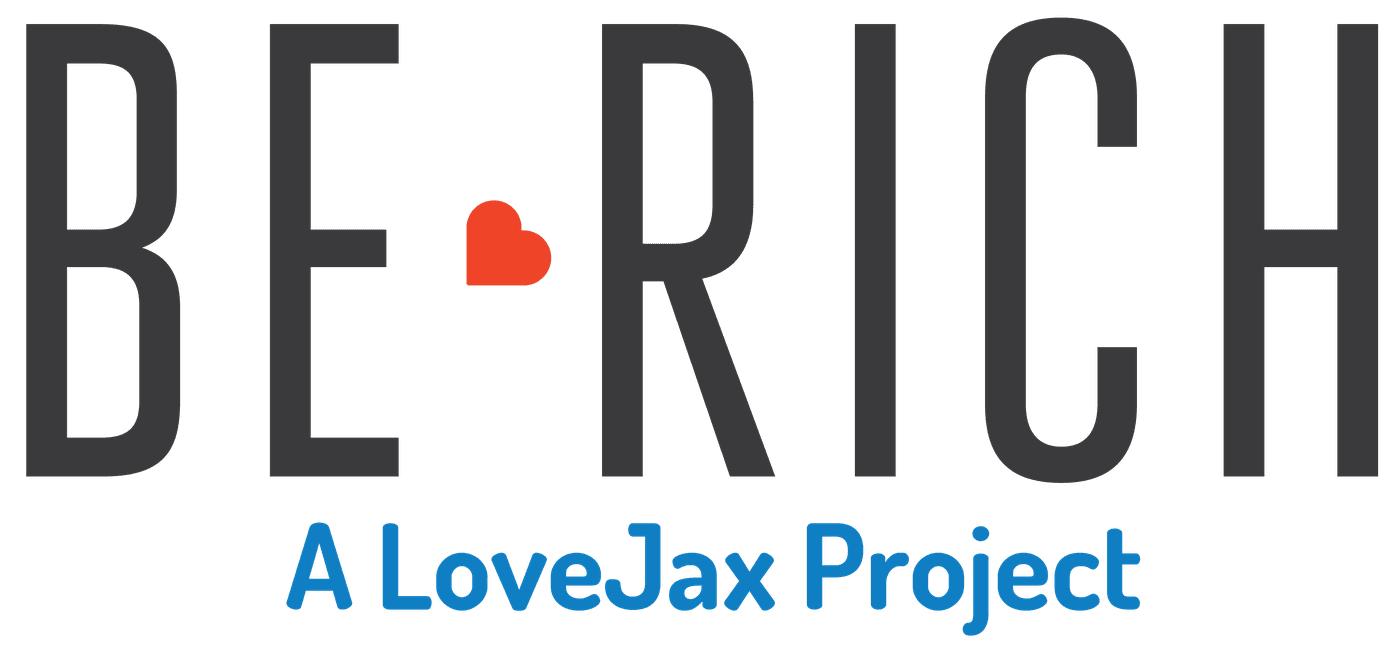 What is Be Rich? Each year during the month of November, we join together to love our community in different ways. The name "Be Rich" comes from 1 Timothy 6:18 which says, "Command them to do good, to be rich in good deeds, and to be generous and willing to share." With all of us coming together, we can do more and give more to bless our community. Click on the cards below to see how you can get involved.
---

---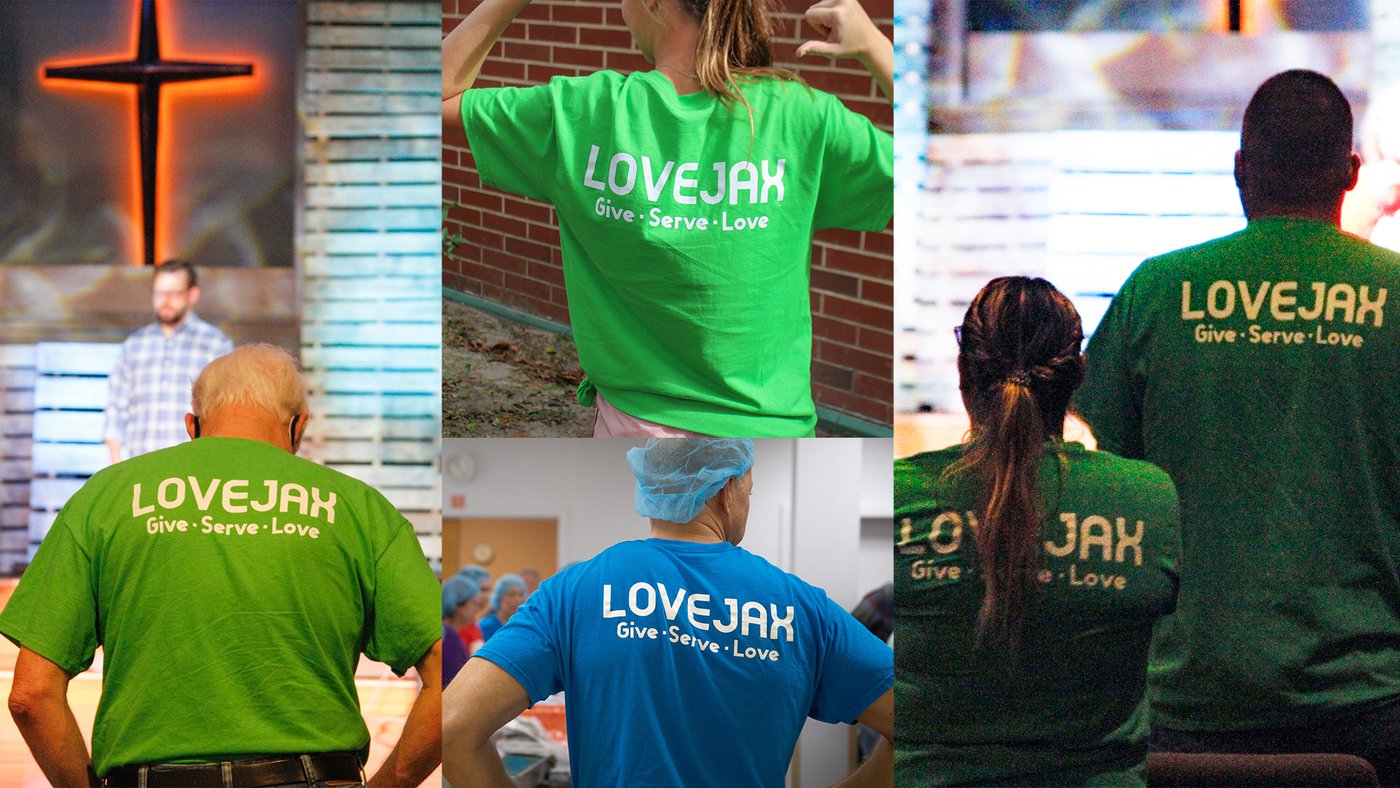 Pick between a green, blue, or orange t-shirt to rep LoveJax around Jax! During November, bring $10 (cash or check) to a Sunday service to get a LoveJax t-shirt. If you don't have cash on you, you can pay online here for $11. T-shirts are first-come, first-serve. You can also grab a t-shirt during office hours.
---
Let's Celebrate!
On Sunday, December 10, we will celebrate all that God did through Be Rich 2023 and what He is doing in the life of our church! Join us at either 9:30 or 11 AM for one of these services. Want to be baptized? Let us know here.