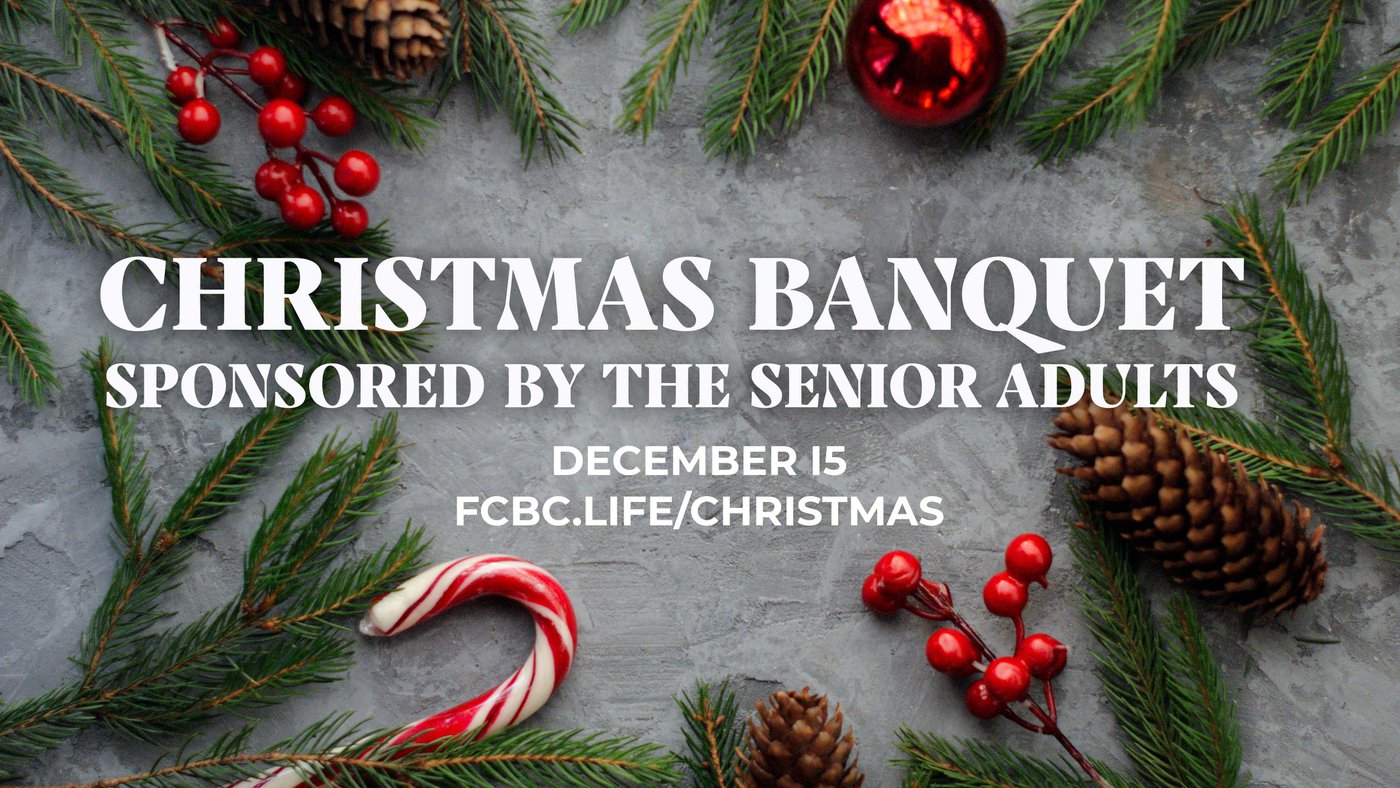 Hey, Senior Adults! On Thursday, December 15, from 11:30AM-2 PM, you're invited to a Christmas Banquet in the Fellowship Hall. Doors open at 11:30 AM, and lunch will be served at noon.
This event is sponsored and put-on by the Senior Adult Ministry. There will be a catered lunch and door prizes.
Tickets are required and are $7.50 per person. See Mary Metzler or Judy Miller for tickets.