No one will have more influence on your child than you! We believe that what happens at home is more important than what happens at church. It is our hope that we can partner with you from the very beginning. We want to be your biggest fans, your strongest supporters, and your trusted guides as you raise your child to know what it means to have a personal relationship with Jesus Christ.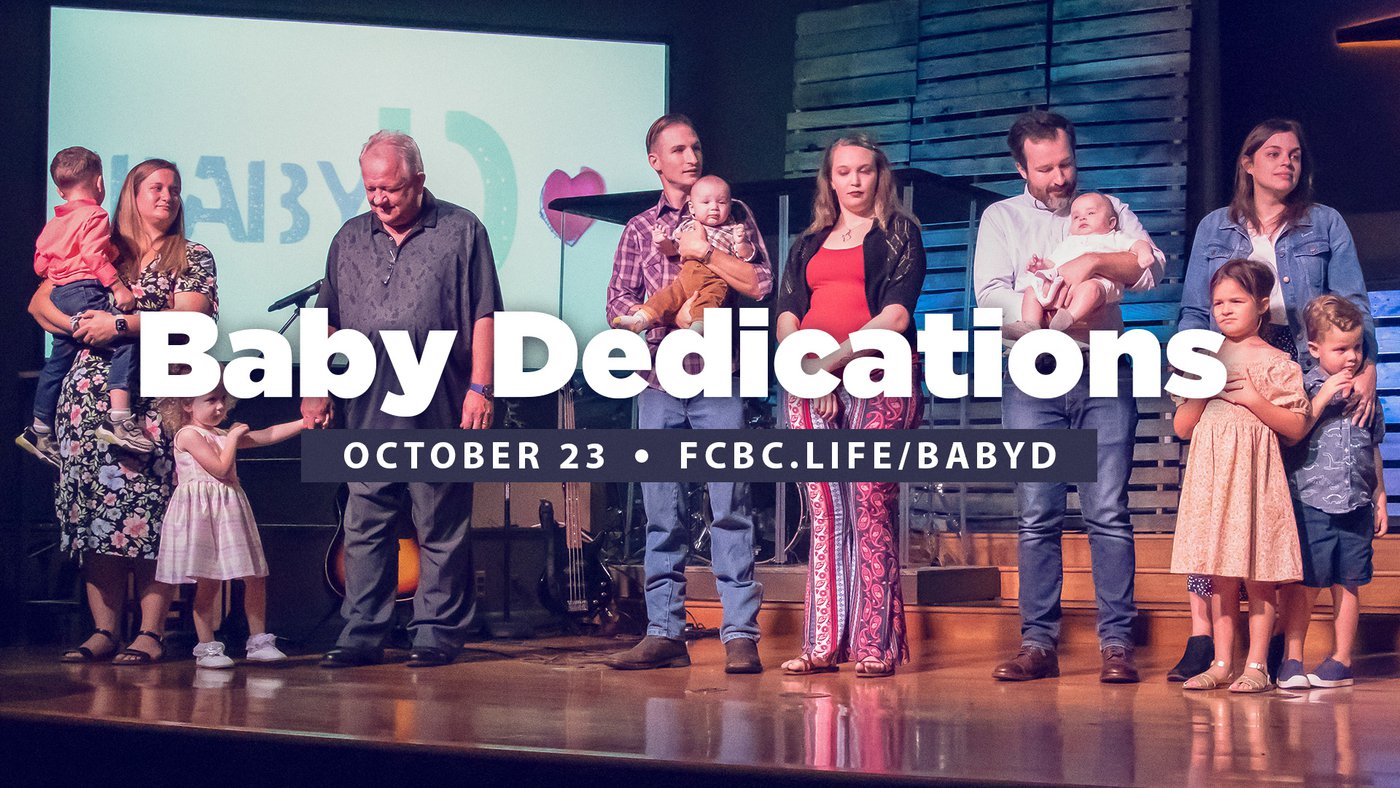 What is BabyD?
BabyD is more than an event. It is a 3-step process that creates an opportunity for you to take some time at the beginning of your journey as a parent to really think about what will matter the most in the life of your child — to really talk together and decide what you value and what you can do today that will have the greatest impact on your child's future.
Here is the 3 Step Process:
Step 1: Registration
We have BabyD a few times throughout the year. The Next Baby D is on Sunday, October 23. You must register for this event by October 3. Click the button below to register.
Step 2: Preparing the Parents
BabyD is an event designed for parents of children two years and younger. As part of the process to participate in BabyD, we have intentionally compiled two short parenting messages that we feel will help you start right now, at the beginning, to do things that will truly matter most to you and your child in the future.
Once you register your child, you are ready for Step 2. Just watch these 2 short parenting videos and print out the homework card. We realize that your time is extremely valuable. We would not ask you to view these videos if we did not feel they would be time well spent. Please listen to these videos prior to the Celebration.
Step 3: Dedication and Celebration
Now it's time to celebrate!
Baby Dedication Celebration is about a commitment to put God first in your home and to trust in Him as your source of direction as you lead your family and parent your child. It is also a time for you and your spouse to share with your closest friends and family what is most important to you and to ask them for their prayer and support. Our desire is that you will surround yourself with family and friends who will pray for you, support you, give you good advice, listen to your struggles, and, when life gets tough, help you remember what matters most. We also hope that you will partner with us every Sunday by encouraging your child to fully participate with us as we create environments to lead him or her to have authentic faith.
It is also a time of CELEBRATION! A new baby has been born. God has created a new life in this world and that is definitely something to celebrate! The Celebration will be held on a Sunday during the 9:30 AM worship hour. There will be a reception starting at 9:15 AM in the fellowship hall. At 9:40 AM, we will walk over to the Worship Center for the Dedication. There will be reserved seating at the front for your friends and family. You will be called on stage with your child for the dedication. The Pastor will say a few words and then pray for your child.